Home Buyer's Guide
Finding and Securing the home of your dreams
In this comprehensive guide designed for real estate newbies, we discuss essential home-buyer needs, from a pre-search checklist to protecting your new purchase and more!
We've broken things down in three parts: before, during, and after you buy a home. Use the navigation to jump to a chapter or scroll to continue reading. If you're following along during your home-buying journey, don't forget to bookmark this page for later!
Where to start?
Inspections, seller's disclosures, selecting a realtor, oh my!
It's completely normal to feel overwhelmed by all of the moving parts involved in this process. Like any large financial undertaking, you should always sit down and consider the following before taking your first step:
Create a budget

Check your credit report

Maintain realistic expectations
With these tasks completed, you can now move on to the true first step of home-buying.
Pre-Approvals
During your preliminary research, you may see two terms surrounding mortgages: pre-approvals and pre-qualifications.
When shopping for a home, a pre-approval is ideal, because it shows a potential seller that you are not only committed, but capable of borrowing the funds necessary to buy the home. While a pre-qualification is basically a prediction of how much you can borrow, a pre-approval is a commitment from a lender that is backed by your own financial data.
You will need to provide bank statements, tax returns, proof of employment, and run a credit check in order to receive a mortgage pre-approval. This extra effort will strengthen offers you put on homes you are interested in by showing the buyer that your offer will not fall through due to lack of financing.
A pre-approval can also reduce the amount of time spent after finding a home as you scramble to collect the documentation needed. Best of all, there are free1 pre-approvals available at American Heritage, so you don't have to pay for this competitive advantage.
Home-Buyer Programs
There's no shame in applying for assistance programs, even if you feel that you can comfortably afford a home.
Most programs are designed to help first time home buyers spread their wings or to attract new residents to a growing neighborhood.
There are a few qualifications required for these programs, such as moving to a certain zip code or meeting household income requirements, so be sure to look into programs specific for your area. Many programs also require applicants to attend a few in-person classes and we advise that you apply early enough in your home-buying process to complete these.
We know getting your first home is one of the biggest steps you will take in your life. That's why we're here to help. First-time homebuyers can receive up to a $5,0002 grant through our First Front Door Program, and an additional $5002 closing cost credit through American Heritage.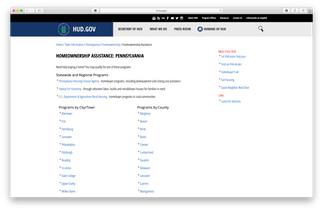 The HUD keeps an online list of available homebuying programs for all 50 states.
Finding a Realtor
Your realtor will be your partner throughout the home-buying process and it is important that you choose someone you feel comfortable communicating with. You will need to be honest with your realtor about your wants and needs, let them know when you do or do not like something, and also be open to their feedback and commentary.
Choose a realtor who is familiar with the neighborhood you're considering, especially if it's somewhere you don't know well yourself. Ask to be added to the MLS email list for your desired zip code to receive direct alerts about new homes, often before sites like Zillow or Trulia list them.

Your realtor will be able to answer your more detailed questions, and if they can't, they'll point you to the expert who can. Utilize your realtor's connections, such as appraisers, inspectors, and even contractors to make the most out of your partnership. A realtor who is used to working closely with your lender will make your home-buying process run much more smoothly and ensure that no information gets lost along the way.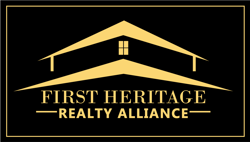 ​Let the Home Search Begin!
With these three steps out of the way, you are now free to tour homes to your heart's content. With this education and buying power, you will be able to act quickly and make smart decisions when you find a home that speaks to you. If you don't do the proper prepwork, a buyer may accept another offer before you even have the time to gather your paperwork.

Practice your John Hancock
It's time to put in the paperwork
You've found your home, put in an offer, and the seller accepted! The rush of emotions is here: the excitement, the apprehension, the... realization that this is a huge undertaking.
Don't worry, you've got this! You have a team working with you now, including not only your personal support system, but your realtor, lender, and others, too. Now, it's time to make sure you and your new home are protected.
Inspections and Appraisals
There are a few milestones in the time between an accepted offer and the settlement date. Most buyers opt into an inspection to protect their investment and potentially exit the contract if the property requires fixes that are more labor- or cost-intensive than anticipated.
You may choose whatever qualified home inspector that you like or ask your lender or realtor for a recommendation. After all, they likely have many connections in every part of the industry, and can recommend someone that they, too, feel comfortable working with. The cost of the inspector is typically not refundable, but can save a buyer hundreds or thousands of dollars in hidden repairs, had they purchased the home. Once the inspection results are in, buyers and sellers can negotiate for repairs or credits.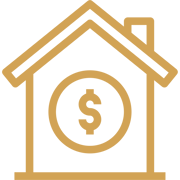 Appraisals, on the other hand, are organized by the lender. The appraisal assesses the fair market value of the property, including square footage, number of bed and bathrooms, location, and other observable factors. Lenders will use the appraisals of similar properties in the area, or "comps," that have recently sold, to make the best assessment possible. However, if a home appraises below the agreed price, the buyer and seller must either negotiate a new price, or the buyer will have to make up the difference between the new approved mortgage amount and the amount offered.
Homeowner's Insurance
Like a car, your home will need insurance in the event of a disaster or accident. Homeowner's insurance insures your property against losses and damages on the interior or exterior of the home. With an American Heritage membership, you get discounts on insurance, including homeowner's insurance and home security systems, which can lower your homeowner's insurance cost with some providers.
The coverage you purchase will depend on your property and personal belongings. Additionally, there are plans that include visitors' personal injury or your displacement, should you need to spend time outside your home. Your insurance agent will be able to walk you through your options and help you find the best plan for you.
Closing and Settlement
On settlement day, the actual transaction takes place, where the seller receives the proceeds of the sale and the buyer pays their required closing costs. Depending on the complexity of the transaction, settlement may only take a few hours, but you should always be prepared.
You should ask your mortgage team for a list of items to bring and gather all of the paperwork that has been generated throughout the process. This includes the sales contract, proof of insurance, appraisal report, inspection results, and any other documents you have signed. Once you receive your finalized closing cost amount, you can also obtain a cashier's check or money order to bring to settlement. It is wise to also bring a checkbook in case of any last-minute costs or unresolved expenses.
Be ready to sign lots of paperwork, get copies of everything, and make sure you have all of the house keys when everything is done. 🔑
Congratulations... you're a homeowner!

Bless this Mess
Home sweet home...soon.
The papers are signed and move-in day has come and gone. You're not sure which cardboard box holds what and suddenly there's a lot of empty living space that needs to be filled. Your old couch doesn't fit, your kitchen table clashes with the floor, and the kitchen could use a few cosmetic upgrades – but your wallet is still a bit barren from such a large purchase.
How do you manage?
Moderate-to-Extreme Home Makeover
Unless you're experienced in flipping houses, you likely aren't ready to move into a new home and begin replacing everything in sight. For large purchases or appliances, you can often use what comes with the house while you get on your feet.
As you rebuild your savings, expect these average lifespans:
Roof: 20-30 years (depending on material)
Carpets: 8-10 years
Decks: 20 years
Oil furnace: 20 years
Gas furnace: 18 years
Electric furnace: 15 years
Central air conditioner: 15 years
Gas range: 15 years
Electric range: 13 years
Refrigerator: 13 years
Dryer: 13 years
Freezer: 11 years
Washing machine: 10 years
Dishwasher: 9 years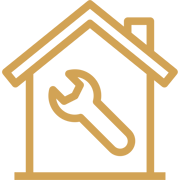 Accidents and unexpected expenses do occur, so have a designated emergency fund set aside from day one. If you purchased a home warranty, an entire replacement unit may be covered.
Decor Upgrades
Minor upgrades can be performed at a low cost and still have serious impact on the appearance of your home. Consider shopping at discount outlets and thrift shops for savings on decor and accent furniture. If there's a piece of designer furniture you simply have to have, consider a DIY guide and visit to your local craft store for a fun project and major savings.
There are dozens of design websites, like Houzz or Pinterest, that can grant you the vocabulary you need to give a name to your style for better search results. Knowing whether your style is contemporary, Scandinavian, Bohemian, classic, industrial, a combination or none of these, will lead you to more resources that fit your tastes.
Cosmetic Renovations
Significant cosmetic renovations can bring a home from last century into the present! But, when it comes to who will actually do the work, you have a choice to make: DIY or pro?
If DIY seems doable, take advantage of learning opportunities. Local big box hardware stores offer classes for basic home renovations, like installing tile flooring, replacing a toilet, and other projects for your own home. Many classes are free, just pay material cost! For a tutorial you can follow at your own pace, check out YouTube tutorials made by professionals and hardware brands.
If you aren't confident in your handiness or have time constraints, ask neighbors for recommendations and browse local business reviews to find the contractor who's right for you.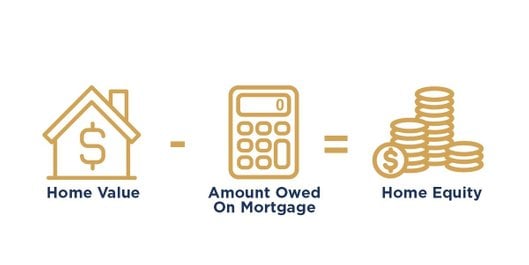 Home Equity
Now that you have purchased a home, you will begin building equity. Put simply, equity is the amount of the home that you "own" in comparison to the remaining mortgage. While you technically own the entire home, the house is used as collateral in your mortgage. Your down payment plus any other payments you make go toward your equity amount.
In the event of a life milestone or other large expenses, you have the option to take out a home equity loan, which borrows against this equity. These types of loans can offer greater term flexibility, lower interest rates, or even a tax deduction if it is used to make substantial home improvements.

Learn the age of your appliances

Patience will help your wallet's health

Your home's equity could be the key to future projects

First-Time Homebuyers Programs
First-time homebuyers can receive up to a $5,5002 in Grants and Credits with our personalized programs.

The Right Time to Buy
Pay less over time by locking in a great rate that can save you thousands in interest
THE END
Though this particular journey has come to an end, your homeowner adventure is just beginning. If you have any lingering questions or are stuck on part of the process, we're here to help!

2060 Red Lion Rd, Philadelphia, PA 19115
AmericanHeritageCU.org
Federally Insured by NCUA.
Annual percentage rates on these products are determined by an evaluation of applicant credit, collateral valuations, length of term and other considerations. Your rate may vary from the rate shown.
Offers valid as of 2/21/2023. All offers are subject to change without prior notice.
1. *All loans are subject to credit qualification, credit worthiness and other factors. All rates, promotions and offers are subject to change without notice.
2. The American Heritage Credit Union First-time Homebuyer Credit promotion is a lender credit for specified mortgages funded with American Heritage Credit Union. Up to a $500 lender credit will be given at the time of closing, subject to qualification. Offer valid for first-time home purchase transactions only. If closing costs exceed $500, the balance will be paid by the borrower. The lender credit can only be used for non-recurring closing costs including title insurance and recording fees. This credit cannot be applied toward down payment, prepaid items or recurring costs, such as property taxes and insurance. Borrowers cannot receive program credit as cash back. Valid for borrowers who have not owned a home in the previous three years. Available for primary occupancy homes located in Pennsylvania, New Jersey or Delaware. May be combined with certain community grant programs. Not available with all loan products, please ask an American Heritage Credit Union mortgage lender for details. American Heritage Credit Union may discontinue this offer at any time without prior notice. Equal Housing Lender. Available to members in good standing; Must have an American Heritage Savings Account with a minimum balance of $15 to be eligible. First Front Door grants are provided by FHLBank Pittsburgh through a network of lenders.
SAFE Act
In compliance with stipulations required under the SAFE Act, American Heritage Federal Credit Union, AMHFCU, is hereby listing the unique identifier information, also known as the NMLS#, for AMHFCU below:
AMHFCU | #433838